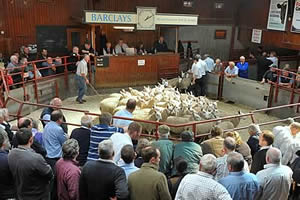 The Cumberland & Dumfriesshire Farmers Mart P.L.C. had forward 489 Store & Breeding sheep at a special sale on Tuesday 17th July, 2012.
A good company was in attendance with store lambs meeting a strong demand.
Top £63 for Texel from Cottage Farm others to £60 Linton House, Suffolk to £62.50 & £61.50 Linton House.
Correct Greyface Ewes to £77 Linton House who also sold store Hoggs at £60.50 and cast ewes at £61 for Greyfaces

---