Moffat Sheepdogs
Cumberland & Dumfriesshire held their Autumn Sale of 52 working collies and pups at Moffat on Sunday 20th October 2013.
A Large attendance of buyers from throughout the UK were in attendance. Trade for best young dogs was bouyant, with secondary types meeting a more selective demand.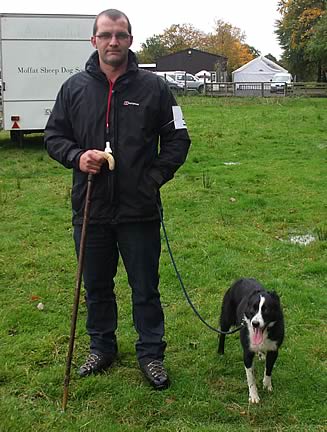 Meg tops Moffat at 2950gns
A Late entry from A Wright, Cotkerse Cottage met the days top price of 2950gns with Meg a Registered Bitch (Aug 2011), Sire Bob (JR Griffiths) 300530, Dam Thornbury Tan (C Prichard) 304413.
J Connelly, Garron Walk sold Mick 18mo Dog at 2050gns.
JF Bell's June 12 Born Bitch Bryne Derw Jill then realised 2000gns.
Also at 2000gns was Spy (May 10) from L Kelly.
Glen (Oct 11) Dog from JA Kealey at 1950gns.
Working Dogs to £3097.50 averaged £1525.
---