Sale of Working Sheepdogs
Cumberland & Dumfriesshire Farmers Mart in conjunction with Moffat Sheepdog Society held their Spring Sale of 43 working collies and 7 pups at Hammerlands, Moffat on Saturday 14th March 2015.
A huge turnout of buyers found their way to Moffat and trade for Working Collies was brisk.
Angie Blackmore, Ledbury sold the days topped priced dog at 2750gns (£2887.50) with Nidderdale Cap (325707) a Black & White December 2012 born dog to J & J Macpherson, Argyll.
Gilbert Marshall sold 'Sue' (322347) a Black, White & Mottle Bitch at 2150gns (£2257.50) to Mr G Dick, Hexham he then sold Nell (320755) a 2yo Black & White Bitch at 2000gns (£2100) to Hamilton & Main, Forth.
A Late entry from John Templeton, Fenwick then sold Roy (323973) a 2 1/2yo Black & White Dog to P Williams, Wales. making 2000gns
Patrick McKeever, Martinstown sold his 12mo Black & White Bitch 'Jan' (326906) for 1950gns (£2047.50) to M/S Evans, Wales.
Working Dogs averaged £1622.96
Next Sale at Moffat will be held on Saturday 10th October 2015.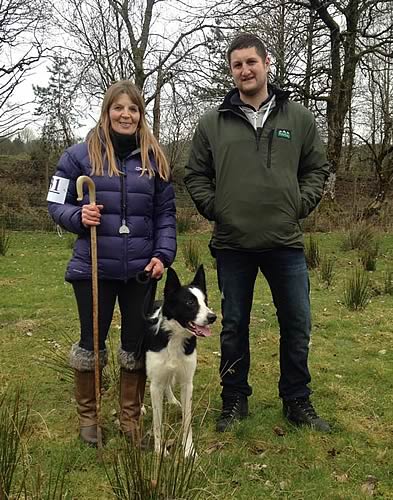 Angie Blackmore and Nidderdale Cap - 2750gns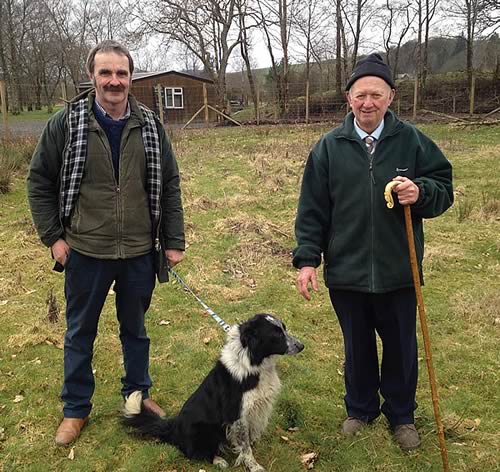 Gilbert Marshall and Sue - 2150gns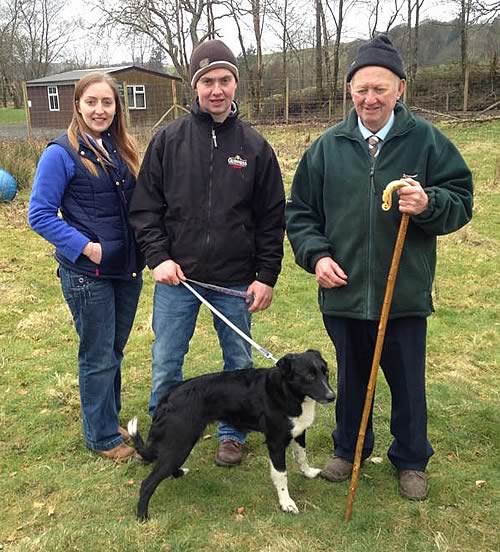 Gilbert Marshall & Nell - 2000gns