Mac sells for 3,000gns
C & D Auction Marts Ltd in conjunction with Moffat Sheepdog Society held their Annual Autumn Sale of 60 working collies at Moffat on Saturday 8th October 2016.
A good attendance of customers from throughout the UK were present with trade being competative for most dogs.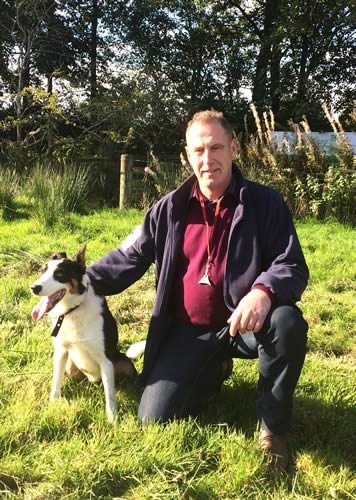 Anthony McKeegan, Co Antrim led the days trading at 3000gns (£3150) with his 19mo Tricolor Dog 'Mac'. Sire Grahams Cody (G Graham), Dam; Tess (P Convery) which heads to Caithness with T McPhee.
Followed at 2800gns (£2940) from D Young, Straid with his late entry 'Straid Goldie' a 24mo Tricolor Bitch, Sire; Calerdale George (S Davidson); Dam Straid Gypsy
Anthony McAteer sold 'Sam' 18mo Tricolor Dog at 2300gns (£2415) by W McAuleys Cap out of G Grahams Jess
Next 2200gns from I Lockhart, Dalrymple with 'Sam' a 30mo Black & White Dog by A Temple (Glen) out of AP Proctors (Malta Mist)
'Sweep' a 12mo Black & White Dog from John Kinney, Ballycastle the sold for 2000gns (£2100)
Another Irish Bred dog then sold for 2000gns ( £2100) from LJ Kelly, Co Derry with 'Glen' an April 14 Tricolor Dog.
Registered Working Collies averaged £1823.
Next Sale at Moffat will be held on Saturday 11th March 2017.