Ervie Herefords Jingle Bell Production Sale 2017
C & D Auctions were favoured in conducting the 'Ervie Jingle Bell' Production sale of stock Hereford cows on Saturday 9th December 2017.
Wintry weather did not detract buyers from travelling to the far South-West of Scotland for the Inaugral Auction of Stock Pedigree In-calf Hereford Cows (5 and 6 year old) from the Ervie Hereford Herd.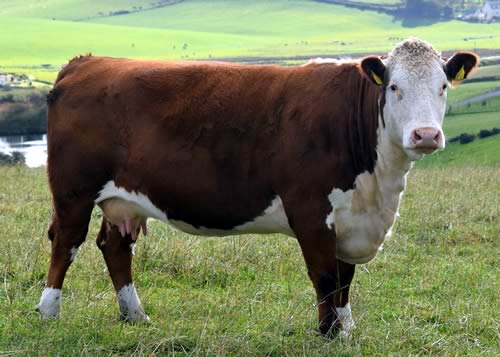 The days sale topper was Ervie Snowdrop 121465 selling at £2800 to breed enthusiast John Barker, Capplegill, sired by Ervie L1 Achiever 91151H, Snowdrop had been running with Ervie L1 Achiever 141753 and due to calf late spring.
Next best at £2300 was paid by M/s Dale-Sunley, Ross Farm for another daughter of L1 Achiever 91151H, Ervie Laura 121489 who had been running with Ervie L1 Achiever 151966N.
£2000 was attained on two seperate occasions firstly for Ervie Oystergirl 121474 and secondly Ervie Plum 121562 the successful purchasers being M/s Lang, Lanark.
The sale average was £1922.