Ervie Hereford Bull Sale 2018
C & D Auctions conducted the annual sale of Hereford bulls for John Douglas and family at Mains of Airies, Kirkcolm, Stranraer on Thursday 15th February 2018.
New and regular buyers journeyed to the far South West of Scotland to purchase 40 rising 2 year old bulls.
This years batch of bulls found new homes nationwide from Somerset/ Worcestershire in the south, Yorkshire to the East Aberdeen/Cromarty in the North and Northern Ireland to the West.
As the growing number of buyers are attracted to the well bred, outwintered, unpampered bulls on offer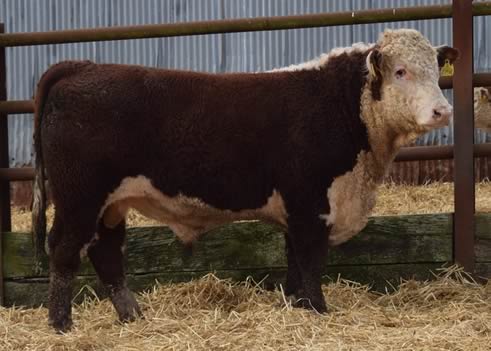 A sale record of £8,200 paid for Ervie Advance 162146, sired by Ervie L1 Achiever 91151H and out of a Lisette cow with good beef value figures. He headed North East to an undisclosed 1st time buyer for their suckler cow herd.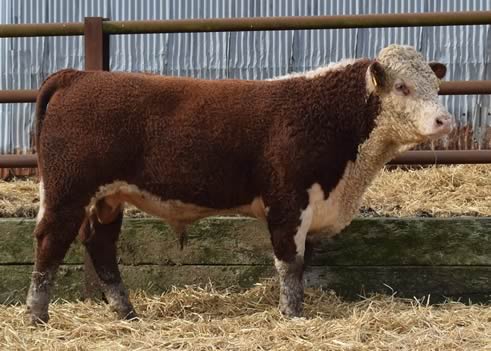 Catching the eye of regular purchaser and Vice President of Hereford Soceity Des Kelly, Co Tyrone was Ervie Advance 162151 also sired by the outstanding Achiever 91151H and out of a Lisette cow selling for £7,000.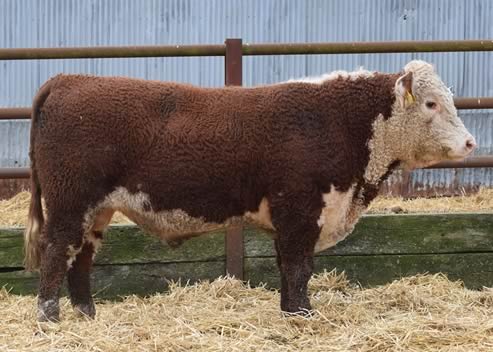 M/s Walker travelled from Worcester to purchase Ervie Advance 162084 at £3,000 Another sired by Achiever 91151H with his dam being a Libby cow.
Volume buyers were Glenapp Estate, South Ayrshire purchasing 10 bulls.
Bulls sold from £1,800 to £8,200 to average £2470