Moffat Sheep Dog Sale
C & D Auctions in conjunction with the Moffat Sheepdog Society held their Spring sale of 55 Working Collies and Pups at Moffat on Saturday 14th March 2020.
A healthy attendance of buyers witnessed a nice run of dogs with prices to suit all brackets.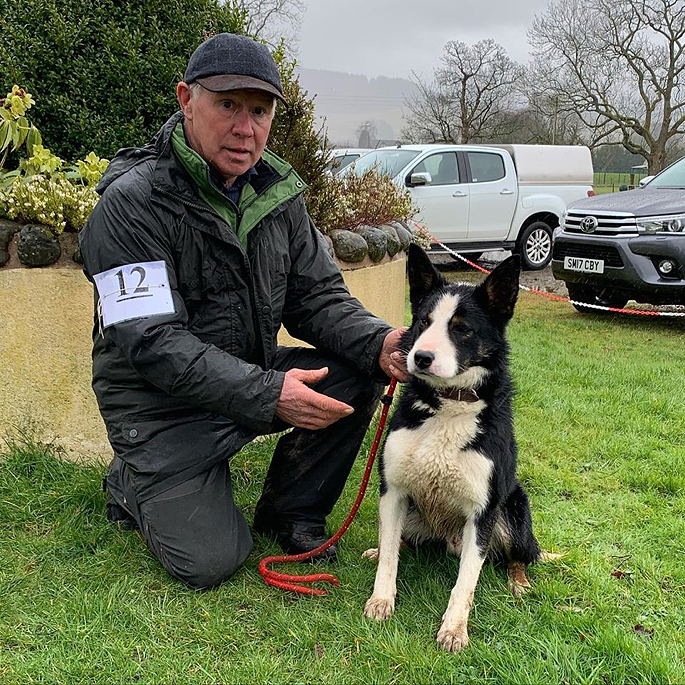 George Simpson travelled down from the north-east to sell 'Ace' for 3600gns (£3780) a 26 mo Tri-Colour Dog sired by A Lyttle 'Jim' and out of A McClintock's 'June' a winner of two trials he was purchased by C McIntyre heading north to Keith, Banffshire. 
Next best at 3000gns (£3150) was achieved with 'Roy' a 3yo dog from D McKillop, Ballymena sire JP McGee 'Seth' and dam P Lynch 'Bute' staying locally at Beattock with V Fielding.
Another Irish dog 'Zac' from S Donaghy, Co Derry sold at 2500gns (£2625) from M C Shearer's 'Jim' out of D Henderson's 'Burndale Queen' heading to Co Cork with Con O'Callaghan.