Dumfries Store Cattle Sale Report
C & D Auction Marts Ltd held their fortnightly sale of Store Cattle in Dumfries on Monday 21st March 2016.
217 Forward – Trade reflected the downward trend of finished Prime Cattle.
99 Bullocks ave 204.3p to 250.8p and £1085
32 Holstein Friesian ave 120.1p to 136.1p and £735
86 Heifers ave 195.4p to 221.1p and £935
Prior to the sale the show was judged by Mr David Lockhart, Fauldingcleugh.
Best Single from Alistair Fitzsimon, Tregallon with a 10mo Limousin Bullock selling at £1000 (400Kg).
Best Pen also from Alistair Fitzsimon with Limousin x Bullocks making £1040.
The days show was sponsored by Soltyre Ltd.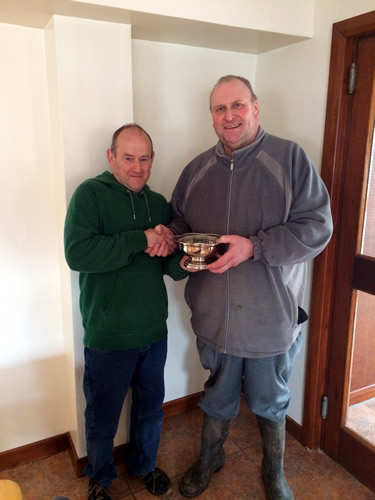 Bullocks
Limousin to £1085, £1040, £1000 Tregallon, £995, £935, £900 High Auchneel, £950 Kirkland, £900 Rashgill, £900 No 2 Tregallon
British Blue to £965 High Auchneel
Charolais to £890 Dollard
Angus to £840 Dalswinton
Simmental to £810 Dollard
British Friesian to £735 Kirkland
Heifers
Limousin to £935, £915 Hightownhead, £910 (x3) Innerfield, £905 High Auchneel
British Blue to £935 High Auchneel
Simmental to £930 Hightownhead
Charolais to £860 Cormaddie
Limousin to £905 High Auchneel