Longtown Beef Shorthorns to 3,800gns
Gregors Dispersal Tops at 3,100gns
A crowded ringside and buyers present from a wide area resulted in a 90% clearance and a sound trade at the annual sale of Pedigree Beef Shorthorns at Longtown Mart, supported by the Beef Shorthorn Cattle Society on Monday 26th August 2019.
The Gregors herd dispersal from Messrs W. & I. McGregor, Chesterhall Parks, Wiston, Biggar attracted substantial interest topping at 3,100gns. for Gregors Hyacinth Wild Tulip, a 2014 Kidston Viking daughter with a heifer calf at foot by Cairnsmore Hardy Boy. She was bought by Messrs Walker of Netherwood, Banknock, Falkirk. 
Closely following this, at 3,000gns. was Gregors Gina, a 2013 cow by Podehole Drummer with bull calf, purchased by M.D. & S.A. Clark, Williamwood, Kirtlebridge, Lockerbie. J. M. Hay & Son, Meikle Tullo, Edzell, Angus took the herd matron Fieldhouse Delphinium; by Cairnsmore Zorro Prince and with a heifer calf, she realised 2,600gns. Messrs Landers, Bargaly gave 2,200gns. for Gregors Julia Delphinium with her bull calf and, going to the Isle of Man at 2,100gns., to J. M. Caley, Ballaradcliffe, Andreas, was Gregors Gemma with bull calf.  Highest priced of the dispersal heifers was the in-calf Gregors Mary, by Gregors Jackpot.  She went at 1,900gns. to S. Currie, Beautry, Settle. 
The sale commenced with a show of heifers with the judge, George Somerville, selecting Shawhill Dewdrop Molly, a maiden heifer by Burnside Elite as champion.  From Shawhill Shorthorns, she went on to sell for 2,600gns. to W. E. Dickin, Norton Tower, Halifax.  Mr Dickin took another maiden heifer, from Messrs Landers, at 1,400gns. and a cow and calf from the Upsall herd draft at 1,800gns.  Other cows and calves from Upsall went at 1,700gns. to Messrs Stephenson, West Scrafton, Leyburn and 1,600 gns. to Roger Hebdon, Thirsk.
Highest priced in-calf heifer was Meonside Laurel, a Meonside Hercules daughter in calf to the 10,000gns. Willingham Kensington.  Consigned by D. & T. Bradley-Farmer of Wester Parkgate, Dumfries, she made 2,100gns. to Messrs Hay, Meikle Tullo.
Going to Ireland, to R. Jackson, Saintfield, County Down, at 2,200gns., was the top lot from Mrs Townsend's Coxhill draft, the 2010 Ballylinney Tessa with an exceptional Ballylinney Glenn sired bull calf at foot.  Others from Coxhill sold to 1,850gns. to Messrs Steel, Lessonhall, Wigton, 1,800gns.to Miss J. Odgers, Roughlee, Lancashire and 1,600gns. to M. Fitton, Worsley, Manchester.
Bulls met an animated trade with eight out of the nine forward selling.  Mark Runciman, East Mains, Oxton, Lauder sold HW Montreal, a poll son of Caramba Hush out of an Uppermill dam, at 3,800gns. to Messrs Black, Bridgestone, Kentmere, Kendal,  Gregors Monarch, a fifteen month old bull from the dispersal, went at 2,100gns. to Messrs Wilson, Barneil and Shawhill Shorthorns sold Shawhill Levi to Bowland Farms for 2,000gns.
16 Gregors dispersal cows and heifers with calves averaged £1,863 with their 9 heifers levelling at £1,079. In the collective sale, 3 in-calf heifers averaged £1,505, 9 maiden heifers, £1,178, 20 cows & heifers with calves £1,502 and 8 bulls £1,968.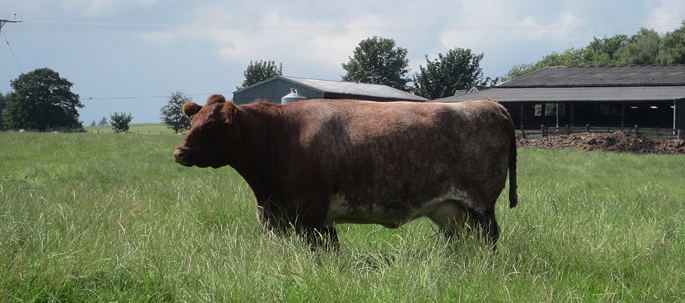 Fieldhouse Delia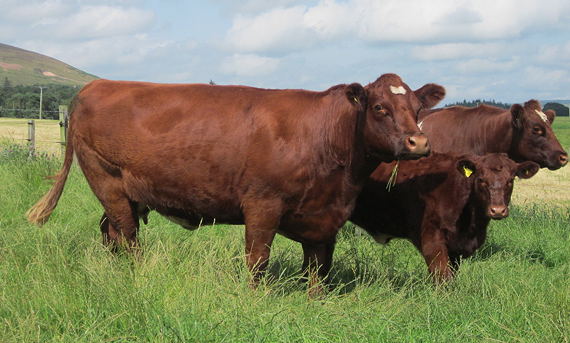 Fieldhouse Delphinium with 7th calf
Gregors Gem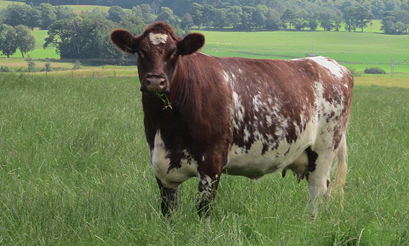 Gregors Gina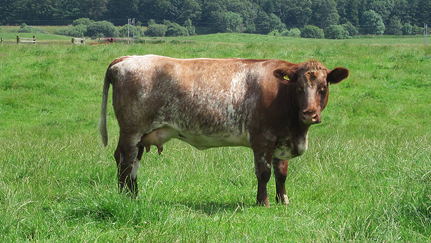 Gregors Jemma HM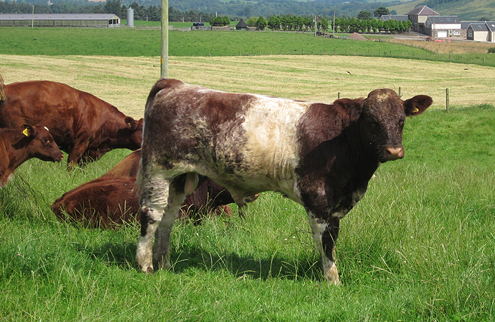 Gregors Jemma`s bull calf, Maestro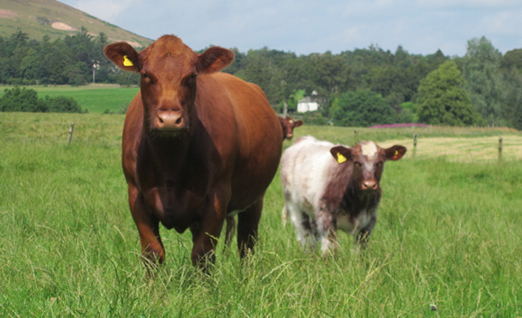 Gregors Julia Delphinium & bull calf, Napoleon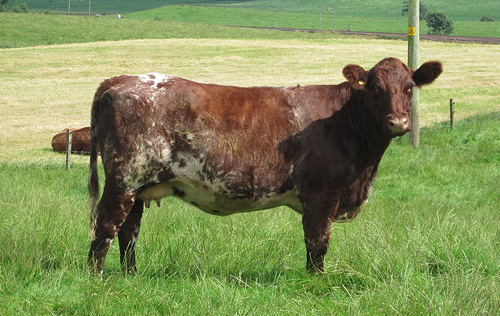 Gregors Kandy Floss (P) (lot 61)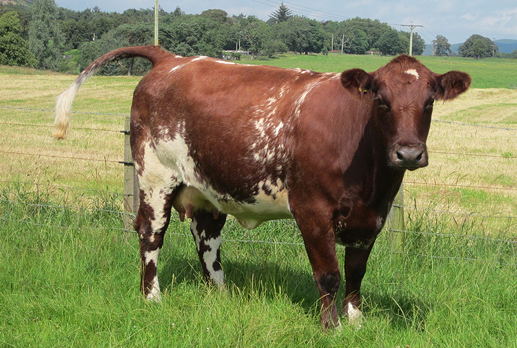 Gregors Katie Delphinium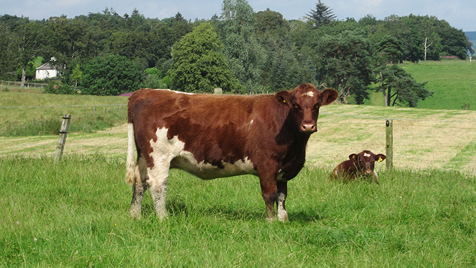 Gregors Kitty G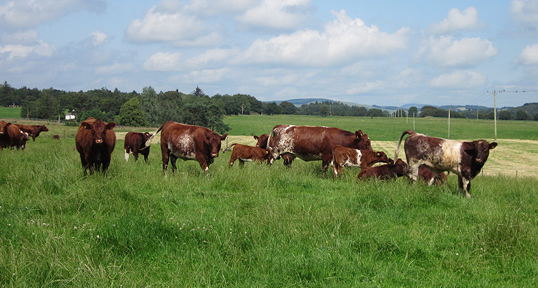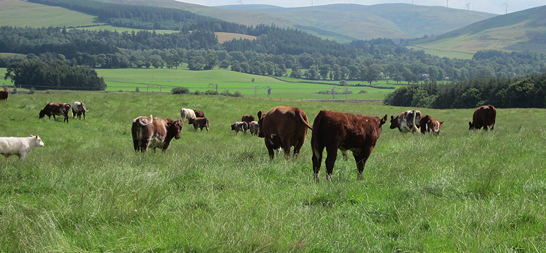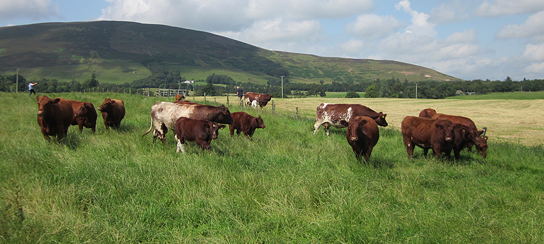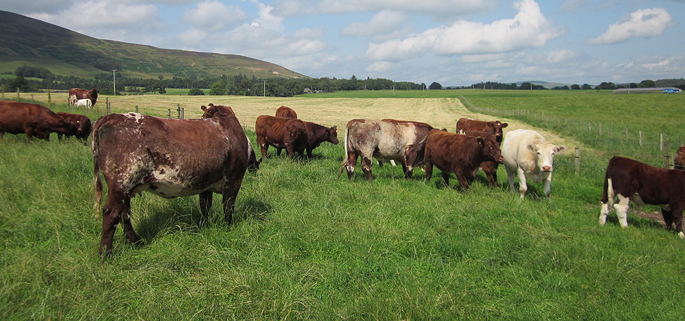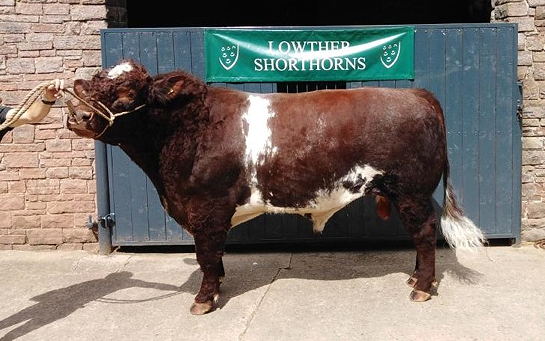 Lowther Lennox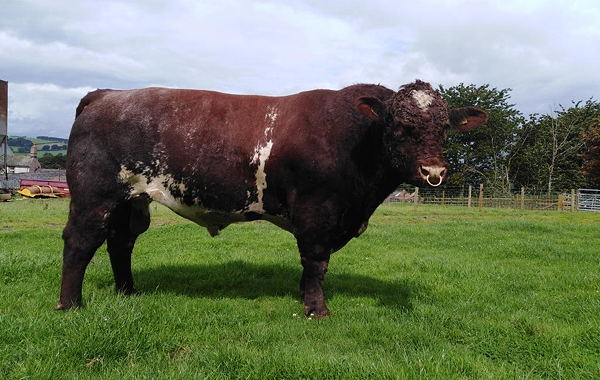 Lowther Lennox