Longtown Beef Shorthorns
Pedigree Beef Shorthorns to 3,600gns
There was a crowded ringside with many new faces in attendance from a very wide area for the Beef Shorthorn Cattle Society's Summer Sale at Longtown Mart on Monday 30th August 2021.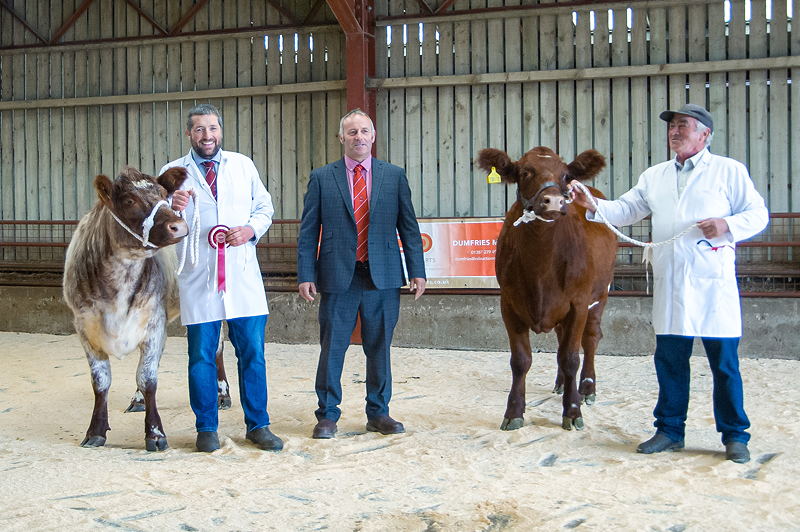 Overall Champion Lot 9 and Reserve Lot 20 with judge
There was a pre-sale show of heifers.  This was judged by Mark Severn from Halifax who selected as champion a young February 2020 born roan, Wells Sensation, from John Wood, Brewsterwells, Fife.  By Wells Lochinver and in-calf to a Hillhaven Firestorm son, she went at 1,900gns to J. Warren, South Cliff, Barton on Humber.  Reserve champion was the maiden Shawhill Augusta Petal, a Cairnsmore Landmark daughter from Shawhill Shorthorns, Annan which sold for 2,100gns to Messrs Gibson, Catterbridge, Kirkbymoorside, York. These purchasers also took the 2nd prize in-calf heifer, Burnfoot Grace Beauty Nadia from H. & N. Sloan, Burnfoot, Oxton, Lauder at the same price.  Messrs Sloan sold another heifer for 2,000gns.  Other prize-winners included heifers from F.W. Graham`s, Fieldhouse herd, Ilton, Ripon at 1,900gns & 1,800gns and a far travelled maiden heifer from C, MacAdie & Sons, Skaillhouse, Thurso at 1,800gns.  Un-shown heifers from M.E. & T.D. Tailford`s Lipwood herd from Broomley, Riding Mill sold to 2,100gns & 2,000gns.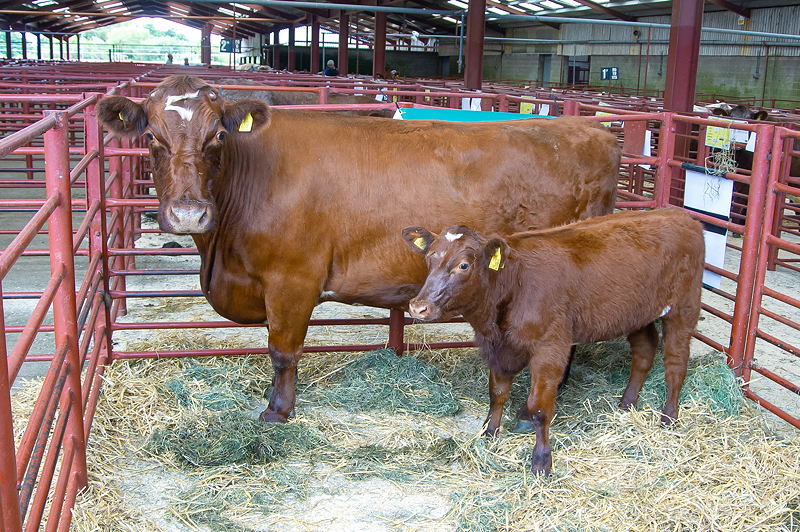 Lot 25 Top Price sold for 3600 gns from A and C Ivinson
A quality entry of cows with calves at foot attracted enthusiastic attention selling to 3,600gns for the 2013 born Sandwick Geewhiz Millicent by Redhill Challenger with her heifer calf by Warmington Chalky at foot.  Consigned by A. & C. Ivinson, Sandwick, Ousby, she sold to prominent buyers Messrs Gibson, Kirkbymoorside.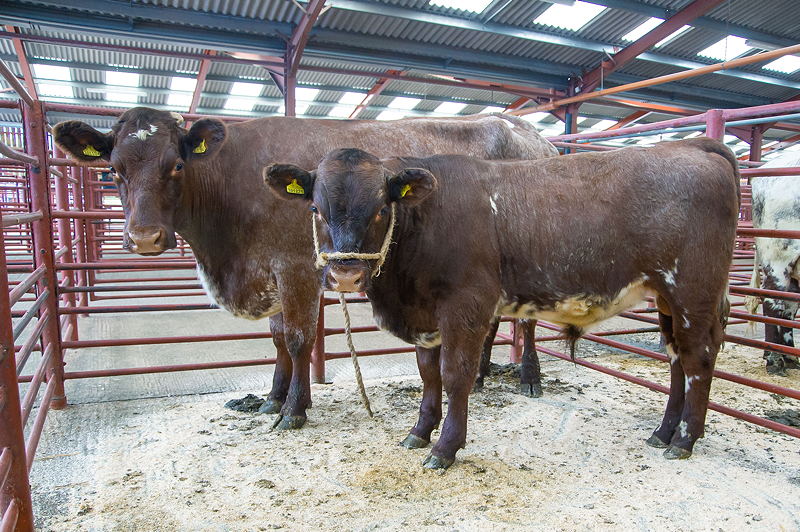 Lot 28 sold for 3400 gns from Mr F W Graham
A select reduction from Willis Graham`s Fieldhouse herd saw prices to 3,400gns for Fieldhouse Maureen with a heifer calf by Glenisla Keystone which sold to J.K. Higgs, Ulverston.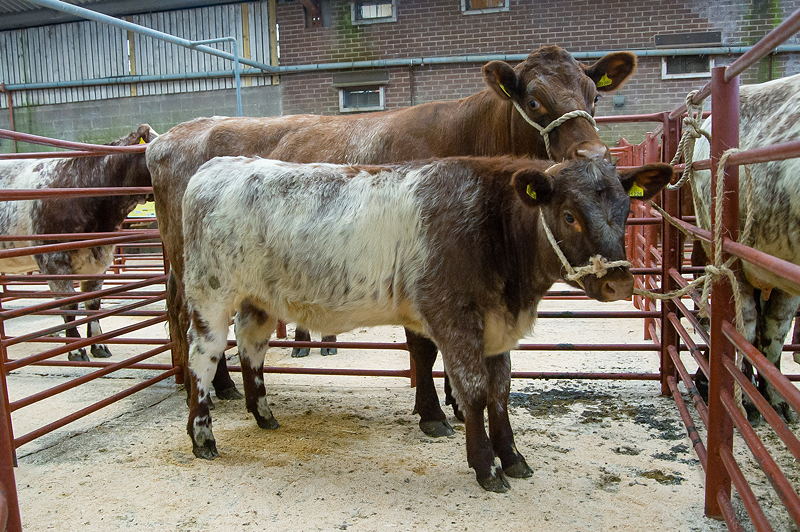 Lot 31 sold for 3000 gns from Mr F W Graham
John Anderson, Rowanburnfoot, Canonbie gave 3,000gns for Fieldhouse Matilda again with a Keystone heifer calf at foot, and 2,700gns was paid by Messrs Gibson for Fieldhouse Her Highness with a strong bull calf alongside her. Others from Fieldhouse made 2,100gns & 2,000gns.  T.A. & J. Swinbank, Brafferton, Darlington sold Limelane Princess Royal, by Blelack Magic Man, with her heifer calf at 2,400gns.  Two other cows with calves from Limelane sold for 1,900gns each.
The only bull forward, from Messrs Frame, Little Galla made 2,000gns. to John Anderson. Only one lot remained unsold.
Averages:  13 cows with calves - £2,382; 12 in-calf heifers - £1,771; 10 maiden heifers - £1,748.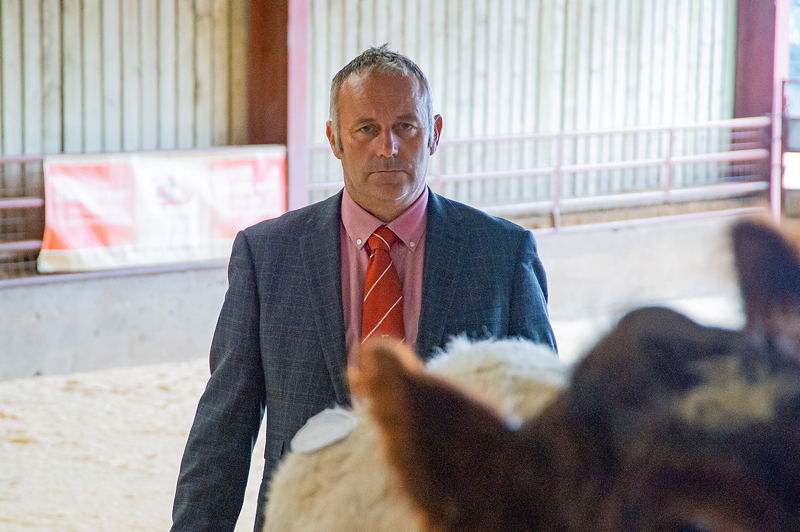 Judge Mr M Severn